Log Accident Reports Online
Make HSE & RIDDOR Compliant Accident & Incident Reports Online from any smart device.
Get Started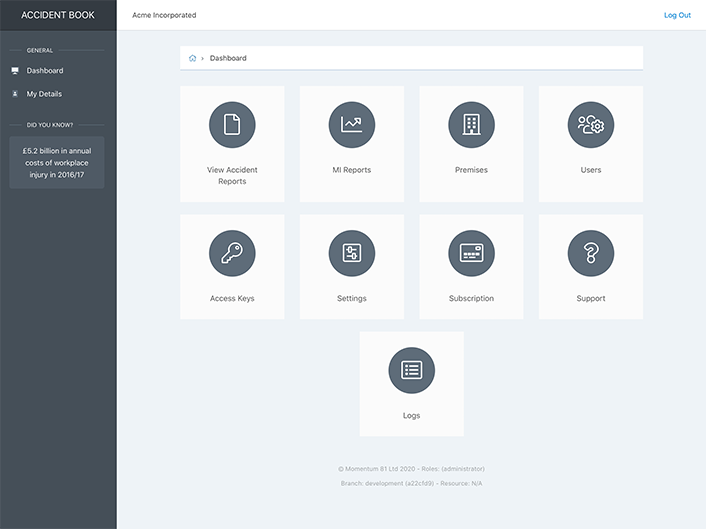 Features
The online Accident Report Book is packed with features to make sure your reporting runs smoothly. We have a continuous development roadmap with more features in future releases too.
Here are just a few of our features:
Pricing
Our pricing is simple - one fee per month, per premises. Most SME customers only need one, two or three premises. Use our slider to calculate your monthly cost:
Need more than 20 premises? Get in touch and talk to us about our enterprise pricing.
Testimonials
Our fantastic customers say the nicest things!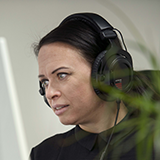 Using the online Accident Report Book means we can let staff use the online book wherever they are in the buildings, it's great! In the head office we can now see everything across the company and make better decisions because of it.
L. Johnson, Owner @ LPJ Recruitment
We love that we don't have to think about our paper books any more and can access the system from any of our offices without any hassle.
S. Rolt, Director @ SEO Moves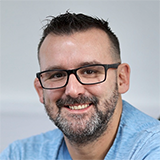 FAQs
Here's the answer to some frequently asked questions:
What is an accident report book?
They are for (Using either software such as this online accident book, or physical books) logging any accidents or incidents that happen at your workplace(s). All UK businesses are required by law via the HSE to log all accidents at the workplace.
Do I need an accident report book?
By law all businesses in the UK are required to log accidents and incidents in an accident report book that complies with the HSE requirements. This can be a physical book or software based (Such as this platform).
Where do I have to keep my accident book?
When using software such as this tool this is done for you, but when using physical books you need to keep them somewhere that is safe yet accessible to all employees at premises you operate.
How many accident report books do I need?
Using this online accident report book you just need to specify each premises you operate. For physical books, you need at least one for each premises you operate, with space for new reports to be added (A full book is always required to be replaced with a fresh book).
Who can read the accident reports?
The only people who should be able to access the accident reports are those who created them, those involved in the reports, and company Health & Safety staff. Access should be logged so it's always known who has seen what.
Who is RIDDOR?
RIDDOR is an acronym for: Reporting of Injuries, Diseases and Dangerous Occurrences Regulations. All serious accidents and incidents that meet certain criteria need to be reported to RIDDOR.